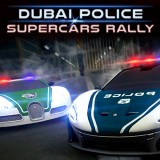 Dubai Police Supercars Rally
This exciting police car is yours! Could you believe that? Just drive it and come first to the finish! Use arrow keys to control and you will be not disappointed. Is everything clear? So, just show us your driving skills and we will be proud of you.
0.0
/
5.0
-
0
Users reviews
2015-06-23 10:04:45
929
OS: Desktop
Instruction : Use Mouse/Keyboard to play.