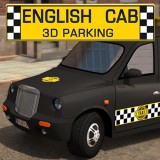 English Cab 3D Parking
This time you are going to park this vehicle and do it as better as possible. Use the arrow keys to move and be sure that you will cope with it. Just do not make a crash and have much fun here. This will be really great!
0.0
/
5.0
-
0
Users reviews
2015-08-06 08:52:34
1397
OS: Desktop
Instruction : Use Mouse/Keyboard to play.