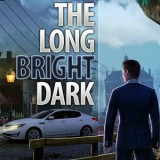 The Long Bright Dark
Detective Lars has been called by Kevin's family in the small town of Darnwill. Kevin is a young boy who has been mysteriously murdered and the fact that for a whole year nobody has discovered anything about his murder has made his family frustrated and agitated. To cope with their grief they need to know what had happened to their son and that is why they decide to call the detective Lars to solve the case of their son's murder.Detective Lars's mission is to talk to most of the people somehow related to Kevin, beginning with his family, and bring a solution of the case which will bring peace to Kevin's family and his loved ones.
0.0
/
5.0
-
0
Users reviews
2015-12-01 01:50:58
3596
OS: Desktop
Instruction : Use Mouse/Keyboard to play.