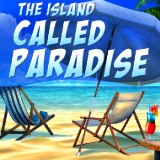 The Island Called Paradise
You are welcome to the really strange and beautiful island! There are so many secrets and other exciting mystery things, and you are the only one, who can help this cute girl. She wants to do a lot for this cool island. Just earn money and everything she needs.
0.0
/
5.0
-
0
Users reviews
2015-06-25 08:45:22
1290
OS: Desktop
Instruction : Use Mouse/Keyboard to play.