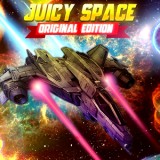 Juicy Space Original Edition
Would you like to be moved to the very distant space? Then just try to kill all the enemies and survive in such a cruel world. Well, are you ready for that? Then just go ahead and be sure that you will cope with it. Are you ready? Vanquish the game.
5.0
/
5.0
-
1
Users reviews
2016-01-08 00:32:14
1535
OS: Desktop
Instruction : Use Mouse/Keyboard to play.