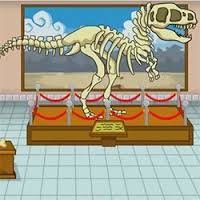 Must Escape the Museum
You are on a sweet vacation to the greatest museum in the world, filled with ancient mummies, dinosaurs, and more, when you fell asleep in the bathroom…When you wake up you Must Escape the Museum, before you are caught by the security guards and be arrested for breaking in. You must solve puzzles, to reveal the secrets and find the blue key to open the exit door and escape. Have fun and enjoy playing Must Escape the Museum.
5.0
/
5.0
-
1
Users reviews
2015-05-27 03:34:22
1342
OS: Desktop
Instruction : Use Mouse/Keyboard to play.