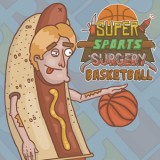 Super Sports Surgery Basketball
Would you like to be the real surge? Then use your chance and try to rescue this poor guy! He really needs your help, so just use all the tips and save him. There is no time to explain! You must do something as soon as you can and you will like it.
0.0
/
5.0
-
0
Users reviews
2015-07-27 09:36:19
1325
OS: Desktop
Instruction : Use Mouse/Keyboard to play.