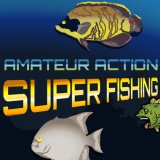 Amateur Action: Super Fishing
Do you like fishing but do not have much free time for that? It's not a problem! Now you can do it from home! Play this wonderful game and enjoy the process of fishing!
0.0
/
5.0
-
1
Users reviews
2015-12-17 00:55:25
3100
OS: Desktop
Instruction : Use Mouse/Keyboard to play.